Forms to download
Forms are available in English. Forms should be filled out, printed, signed and taken with you for treatment.
What really is vasectomy?
Vasectomy is a microsurgery procedure with the purpose of causing a periodical infertility in men. It is one of the most popular forms of contraception in USA and many other countries. It is safe, simple and highly effective (99,9%). Although men continue having sexual intercourse and orgasms as previously, their sperm does not contain spermatozoa.
Before the vasectomy procedure: dos and don'ts
Before the procedure one should perform the following laboratory examination: blood morphology and HBS antigen. The research should be performed in a laboratory in the place of residence.
Before the procedure do not forget to perform a "small hair removal" at the lower part of the penis.
To the procedure you may arrive alone or with a person that assists you and go home immediately after the procedure.
See you soon.
Making appointments for vasectomy and re-vasectomy
The vasectomy procedure we conduct exclusively in the highest quality facilities, equipped in appropriate equipment so that the patients fell safe and comfortable. Below we present the current site list:
Under this address we establish a place and date and hour of the vasectomy procedure regardless of the City.
Centrum Planowania Rodziny
Eugeniusz Siwik
ul.Kazachska 5/U1
Warszawa-Wilanów
www.wazektomia.com
Mateusz Siwik:
22 626 33 33
rejestracja@wazektomia.com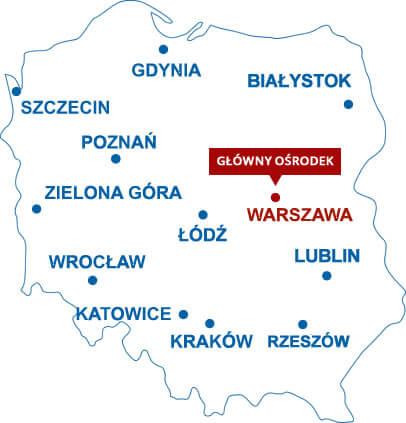 Copyrights © Wazektomia.com